• bullet teapot • harsh spoon • history • quaich • quaich ceremony • quaiches • rice spoon • Roman • Roman history • Scotland • Scotland silver • Scottish • Scottish history • Scottish silver • Scottish silversmithing • Scottish sterling silver • serving spoon • shell • shovel • silver • silver history • spoon • sterling • sterling silver • sugar • sugar shell • sugar shovel • sugar spoon • viking • Viking history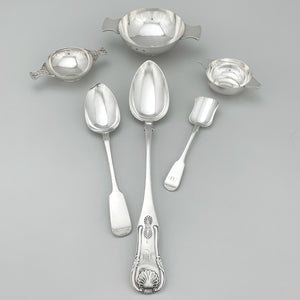 A Brief History of Scottish Silversmithing Silver has been Scotland's most prized precious metal since the first millennium AD, first arriving in the form of coins brought by the Roman army. Local Scottish tribes would collect these coins, not because they had any value outside of Roman territory, but because they were a symbol of Roman favor and high status.In the third century AD, the use of hacksilver was introduced. Hacksilver is exactly what it sounds like: silver objects that have been hacked to pieces. Before recently, archaeologists thought that the Scottish tribes were the ones cutting up the silver,...
---
• delicious • First scots punch • mouth watering • old recipe • punch • punch recipe • recipe • recipes • Scotland • scotland silver • Scots punch • Scottish recipe • scottish silver • scrumptious • short bread • shortbread • shortbread recipe • silver • silver vault • silver vault of charleston • sterling • sterling silver • tasty • traditional • traditional recipe • traditional recipes • yummy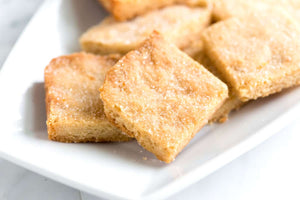 November is finally here! With the Scottish Games and Gatherings taking place at the beginning of the month, and the Scottish Saint Andrew's Day taking place at the end, November is the perfect time to enjoy some delicious highland treats! Read on for our tasty recipe for First Scots Punch (unspiked) and Scots Punch (spiked), and a mouth-watering recipe for Scottish shortbread. We hope you enjoy! First Scots Punch: Ingredients: -48 oz. cranberry juice -48 oz. lemonade -2 liters (68 oz.) of ginger ale -46 oz. pineapple juice Scots Punch:  Prepare First Scots Punch recipe above and add -Vodka to...